Hairstyles have a significant impact on our overall appearance, especially when it comes to formal fashion looks. A perfectly executed updo hairstyle can elevate your style game and add sophistication and elegance to your outfit. From classic chignons to modern braided updos, there are a variety of stunning updo hairstyles to choose from, and the right one can make you stand out from the crowd. Whether you're attending a wedding, prom, or a business event, read on to discover how you can elevate your formal fashion look with these stunning updo hairstyles.
Modern Updo Hairstyles
If you're looking for a modern twist on classic updo hairstyles, the messy updo, braided updo, and twisted updo are excellent options to consider. These updos offer a fresh, contemporary look that can be dressed up or down depending on the occasion.
The messy updo is a relaxed and effortless style that can be achieved by pulling the hair back into a loose bun or ponytail. The key to this style is embracing imperfection, so don't worry about flyaways or uneven sections. For a more polished version, use bobby pins to secure the hair and add volume with some backcombing.
The braided updo is a versatile hairstyle that works for both casual and formal events. To achieve this look, start by braiding small sections of hair and pinning them into place. You can braid the entire head of hair or just incorporate a few braids for a subtle touch.
The twisted updo is a unique and elegant hairstyle that involves twisting sections of hair and pinning them into place to create a sculptural effect. This style works well with medium to long hair and can be adapted to suit different face shapes and hair textures.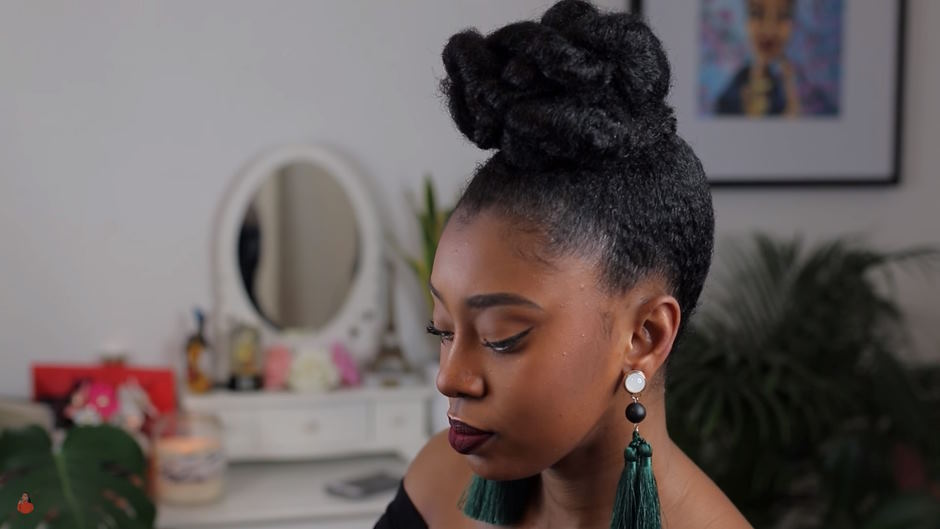 Choosing the Right Updo Hairstyle for You
Choosing the right updo hairstyle for you can be a daunting task, but there are a few factors to consider that can help narrow down your options. Firstly, your face shape plays a crucial role in selecting a hairstyle that complements your features. For example, those with a round face may want to avoid tight and slick updos, while those with a square face can opt for softer styles with curls or waves.
Hair texture is another important consideration when selecting an updo. Fine hair works well with sleek styles that can be held in place with hairspray or gel, while thick hair is more suited to voluminous styles that require more pins and support.
The occasion also plays a significant role in selecting the right updo. A wedding or prom may require a more elegant and polished style, while a casual outing can allow for a looser and more relaxed updo.
Once you have chosen your updo, it's essential to take steps to make it last longer. Using the right products, such as hairspray and bobby pins, can help keep your updo in place for longer. Additionally, try not to touch your hair too much or brush it too vigorously, as this can cause the style to come undone.
Finally, accessorizing your updo with pins, clips, and headbands can enhance the overall look and add a touch of personality. Consider adding some sparkle or color to match your outfit or jewelry.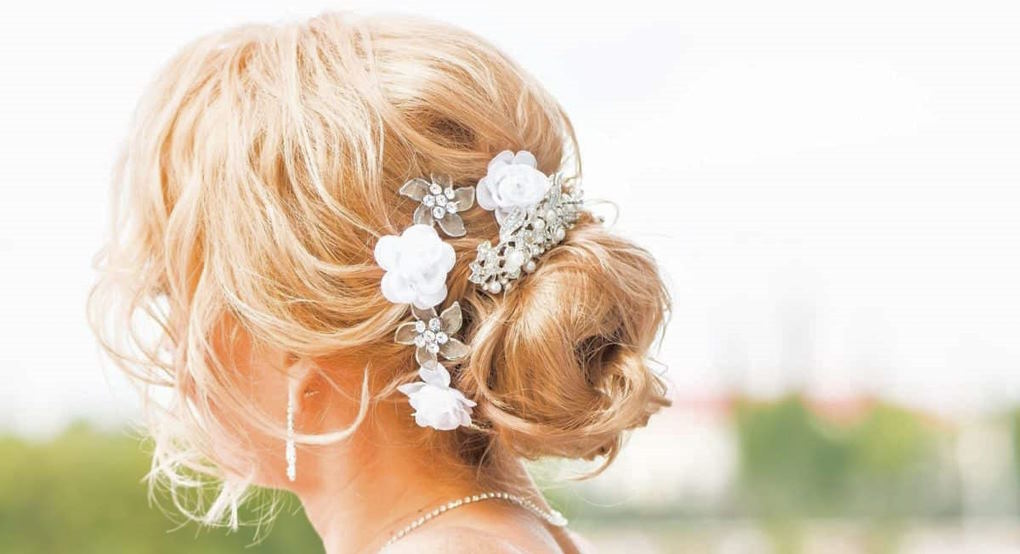 Updo Hairstyles for Different Occasions
Updo hairstyles can be adapted to suit different occasions, from formal events such as weddings and business meetings to more relaxed gatherings like proms and parties. Here are some examples of updo hairstyles that are perfect for different occasions.
For weddings, elegant and romantic updos are a popular choice for brides and bridesmaids alike. From classic chignons to soft braids and twists, there are many options available. Adding some flowers or hair accessories can also enhance the romantic feel of the hairstyle.
Proms are a great opportunity for high schoolers to showcase glamorous and playful updos. From dramatic high buns to whimsical braids and twists, prom updos can be as creative as they are chic. Sparkly hair accessories such as clips or tiaras can add an extra touch of glamour.
For business events, sleek and polished updos are a great choice for professionals. A chic low bun or a sophisticated French twist can create a polished and professional look. A side part or a sleek center part can also add a touch of elegance to the hairstyle.